FeuerTrutz Newsroom
Press releases of FeuerTrutz
On 24 and 25 June, FeuerTrutz will take place in Halls 4 and 4A for the first time, while the popular Fire Protection Congress will be held in the adjacent Nuremberg Convention Center Ost.
read on
315 exhibitors and more than 9,000 trade visitors packed Halls 10.0 and 10.1 to turn FeuerTrutz into Europe's largest dialogue platform on preventive fire protection.
read on
A strong network of partners will continue to support the FeuerTrutz Trade Fair in 2020 with the accompanying Congress for Preventive Fire Protection.
read on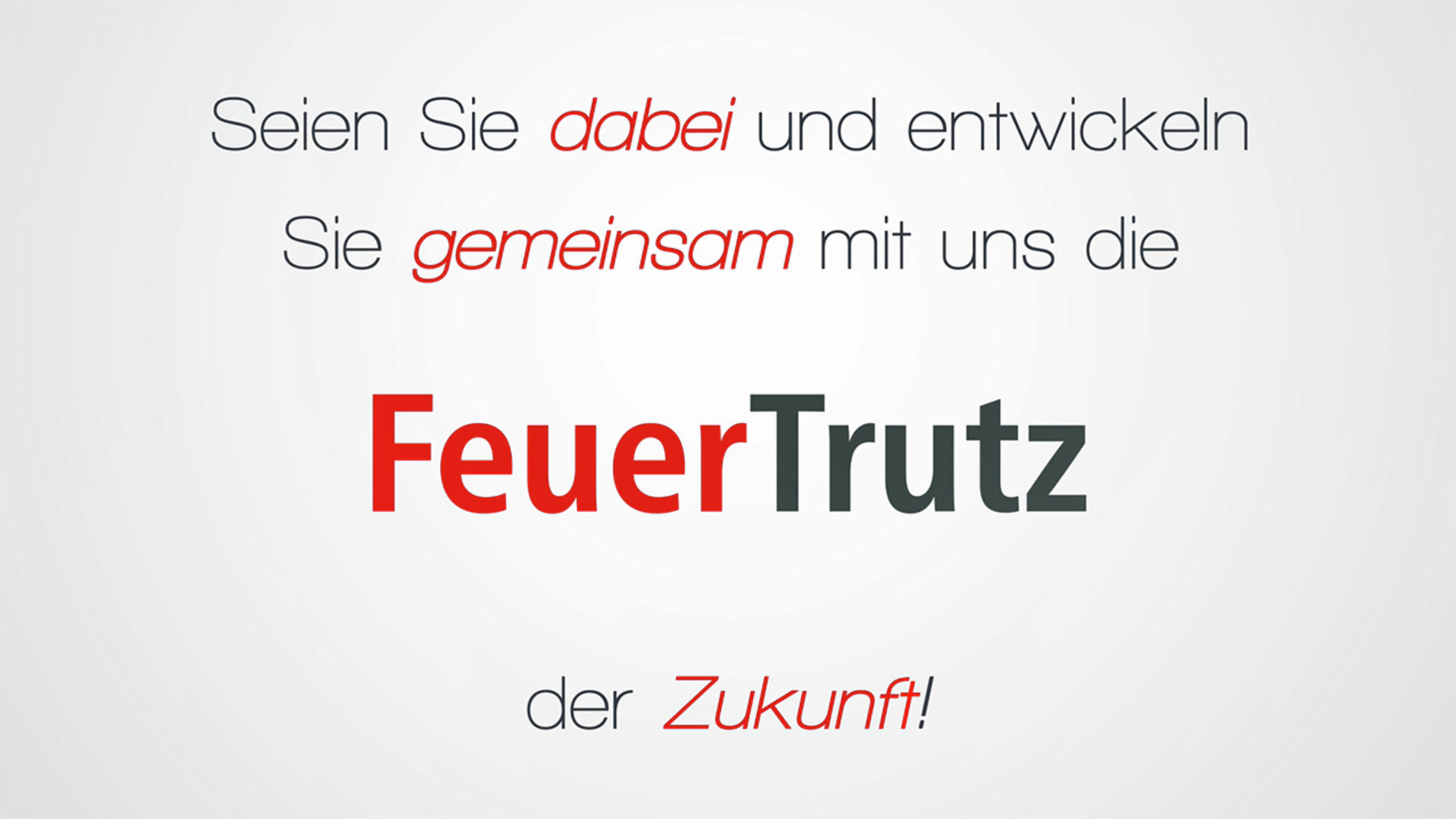 FeuerTrutz on 24 - 25 June 2020 - NEW LOCATION. NEW DATE. NEW OPPORTUNITIES. There's a lot to look forward to in 2020: FeuerTrutz is relocating to the larger halls 4 and 4A. And as a result, the exhibition area is now directly adjacent to the congress and networking area of Nuremberg Convention Center Ost. Please note and pass on: The new FeuerTrutz month is June. This means that we will also be able to make more use of the outdoor areas. www.feuertrutz-messe.de/future