FeuerTrutz Newsroom
FeuerTrutz 2019 – fire protection platform breaks new records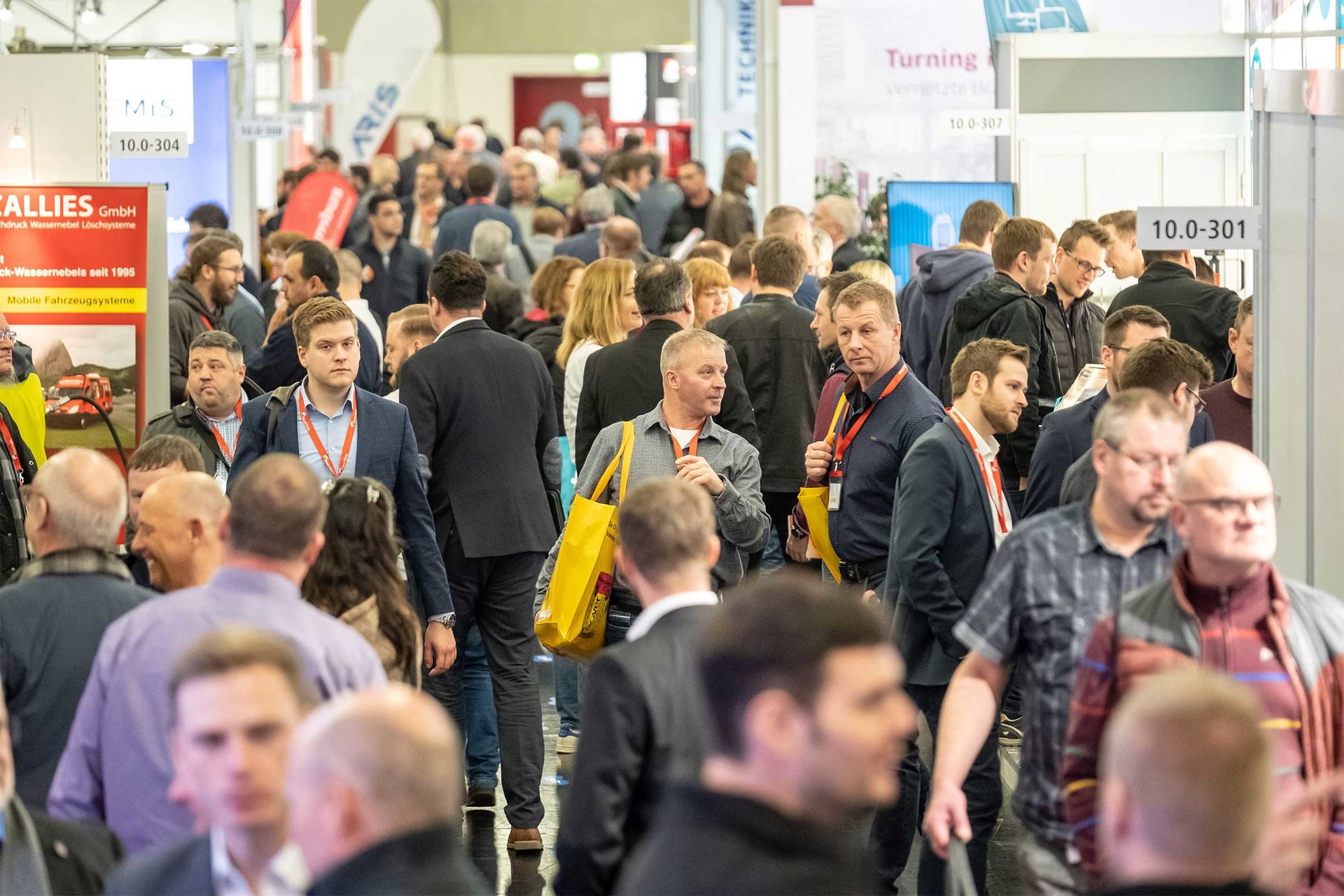 The 315 exhibitors from 21 countries and over 9,000 trade visitors from 50 nations packed Halls 10.0 and 10.1 to turn the event into Europe's largest dialogue platform for preventive fire protection. For two days, the exhibition and accompanying congress with around 1,500 delegates, and the extensive supporting programme, put preventive fire protection firmly under the spotlight.
Supporting programme with new and international components
The supporting programme for FeuerTrutz 2019 combined established and new features. As well as the two exhibitor forums, which also featured presentations in English for the first time this year, the Fire Protection EXPERIENCE impressed participants with demonstrations at both the exhibition stands and outdoor demonstration area. Parallel to the exhibition, other events also offered sources of information. In the new workshop "German Fire Protection", which was designed for an international audience, visitors could find out about the German fire protection landscape. The two compact seminars "BRANDSCHUTZDIREKT Löschtechnik" (on fire extinguishing) and "Fire Protection in Bavaria" were aimed at experts in active fire protection solutions as well as architects and official agency staff. At the Training & Career Meeting Point, 16 providers presented information on their training and professional development opportunities. This was aptly complemented by the Jobs Board, which listed vacancies posted by exhibiting companies.
Fire protection congress provided a wide range of information
The congress on the theme "Realising fire protection goals: concepts and solutions for standard and special buildings" was devoted to the many challenges in fire protection planning and design. The more than 35 presentations explored the latest developments in building law, the use of digital technology like building information modelling, or the increasing complexity of fire protection design for flexible use concepts.
For the detailed closing report click here.
FeuerTrutz 2020: make a note of the new date!
The next round of FeuerTrutz will take place on in Halls 4 and 4A at Exhibition Centre Nuremberg on 24 and 25 June 2020. The Fire Protection Congress will relocate to the directly adjacent Nuremberg Convention Center Ost.
Click here for more information about FeuerTrutz 2020.