FeuerTrutz Newsroom
Exhibitors impress with presentations in exhibitor forums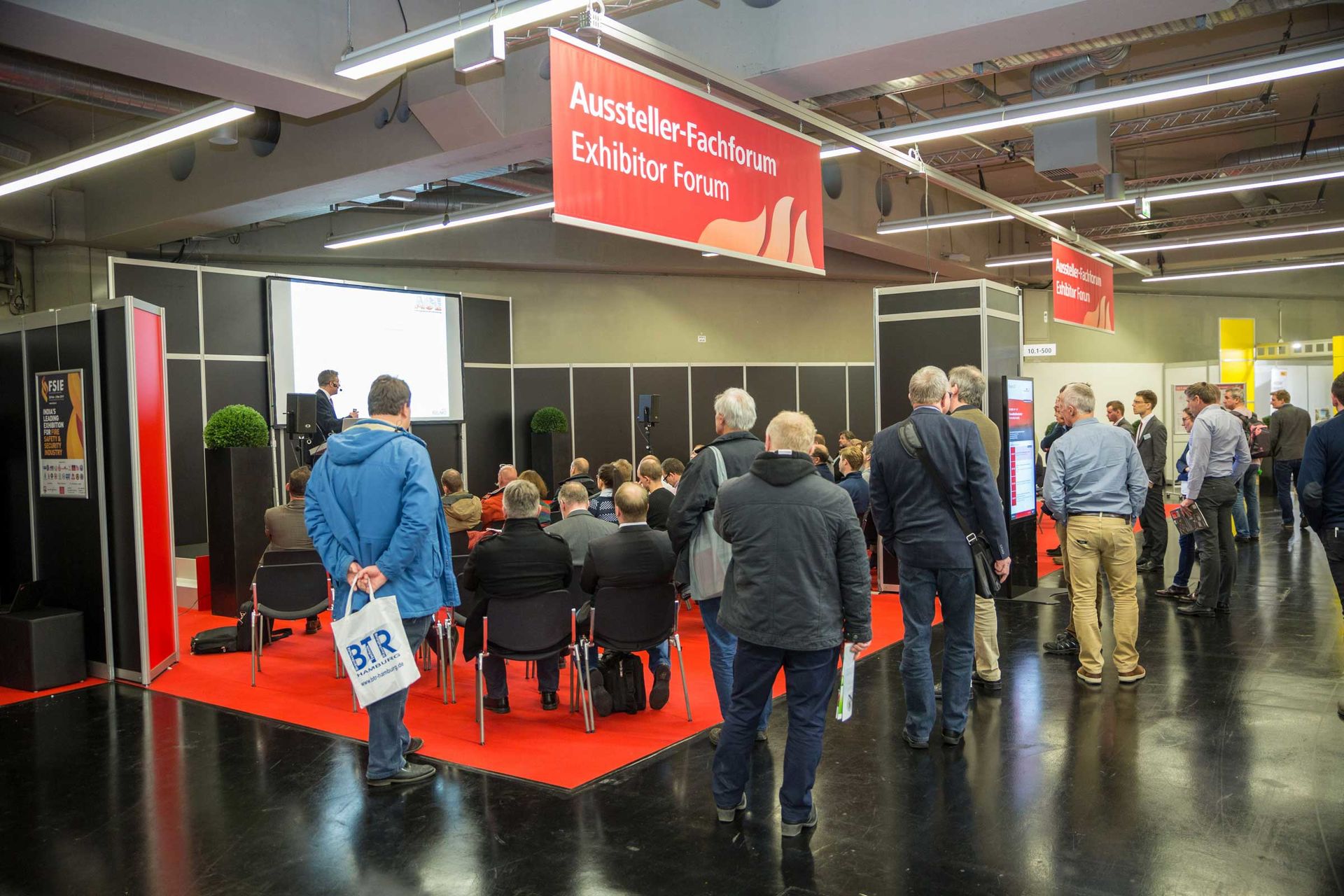 The exhibitor forums provide an additional stage for exhibitors at FeuerTrutz: participating companies can introduce their innovations and highlight current trends in 15-minute presentations and a subsequent Q&A session. The lecture series in the two exhibition halls will thus once again provide a popular starting point in the supporting programme  for trade visitors with a specific interest in new product developments and industry trends.
Since the fire protection sector is growing more and more international, FeuerTrutz 2019 is responding by offering a platform to discuss international trends in the exhibitor forums for the first time. As a further opportunity to contribute their innovative ideas, exhibitors can now also take part in sessions on international topics in English.
Register your English-language presentation and engage in more in-depth dialogue with international visitors! All the information on the exhibitor forums and further attractive opportunities to participate in the supporting programme at FeuerTrutz 2019 can be found here.
See here for a comprehensive review of FeuerTrutz 2018 with facts and figures.