FeuerTrutz Newsroom
The Fire Protection EXPERIENCE makes product demonstrations an "Aha! moment"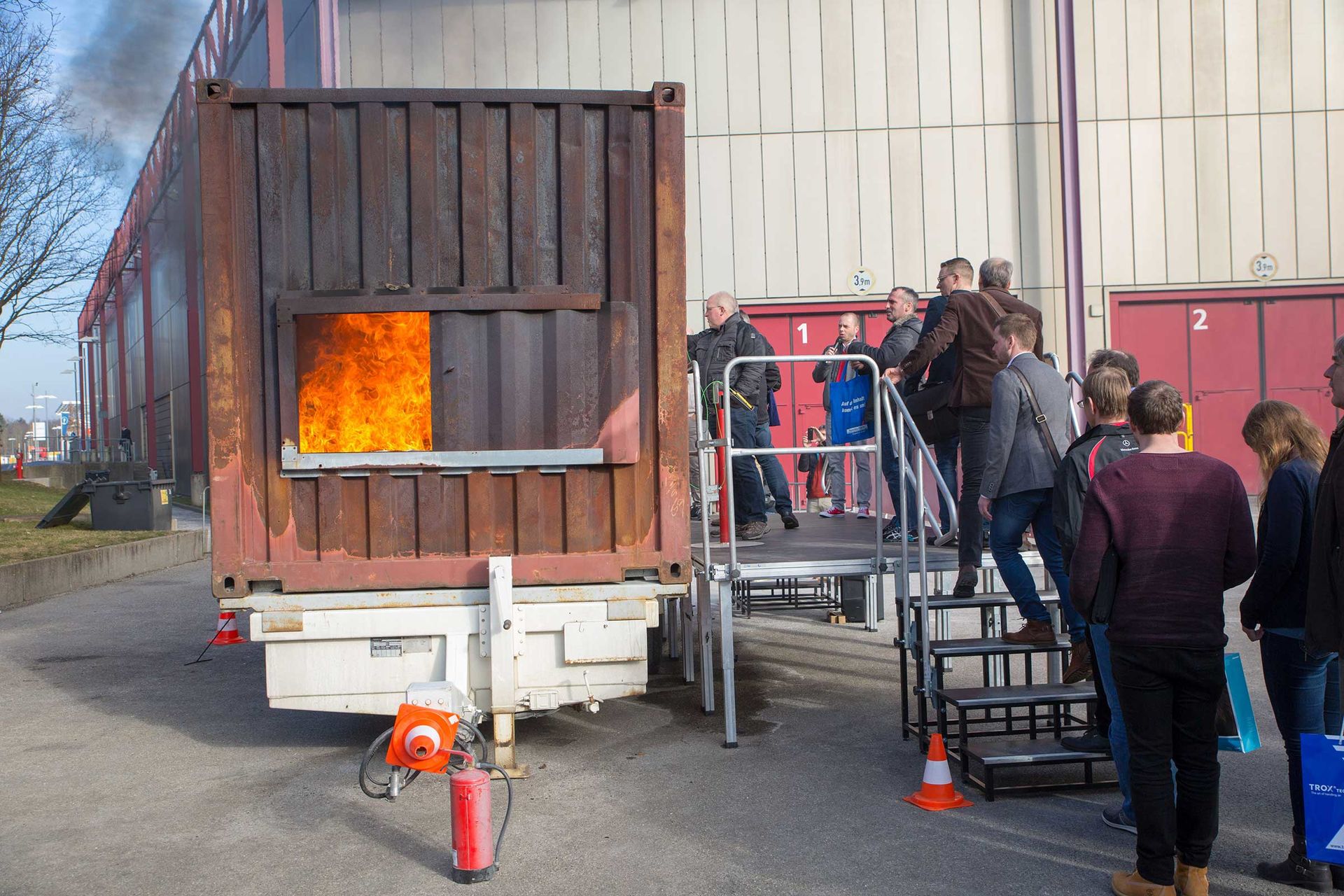 The Fire Protection EXPERIENCE at FeuerTrutz 2019 is all about live demonstrations in the exhibition halls and outdoor demonstration areas. It's where exhibitors can once again show off the benefits of their products through impressive demonstrations by literally bringing fire protection technology to life.
In specially designated indoor demonstrations, participating exhibitors show how effectively the latest fire protection solutions can protect from fire and smoke, based on the principle "practice is better than theory".
The outdoor demonstration area, where exhibitors demonstrate the use of their products outdoors live and at first hand in the form of 15-minute presentations, represent a second crowd-puller. Up to four companies can take part in the outdoor demonstration areas.
The closing date for registrations for the Fire Protection EXPERIENCE is 31 August.
Click here for all the information you need on the Fire Protection EXPERIENCE and to learn about other attractive options for getting involved in the supporting programme at FeuerTrutz 2019.
For a comprehensive overview of FeuerTrutz 2018 with facts and figures please click here.