FeuerTrutz Newsroom
"FeuerTRUTZ 2018 is focused, compact and international"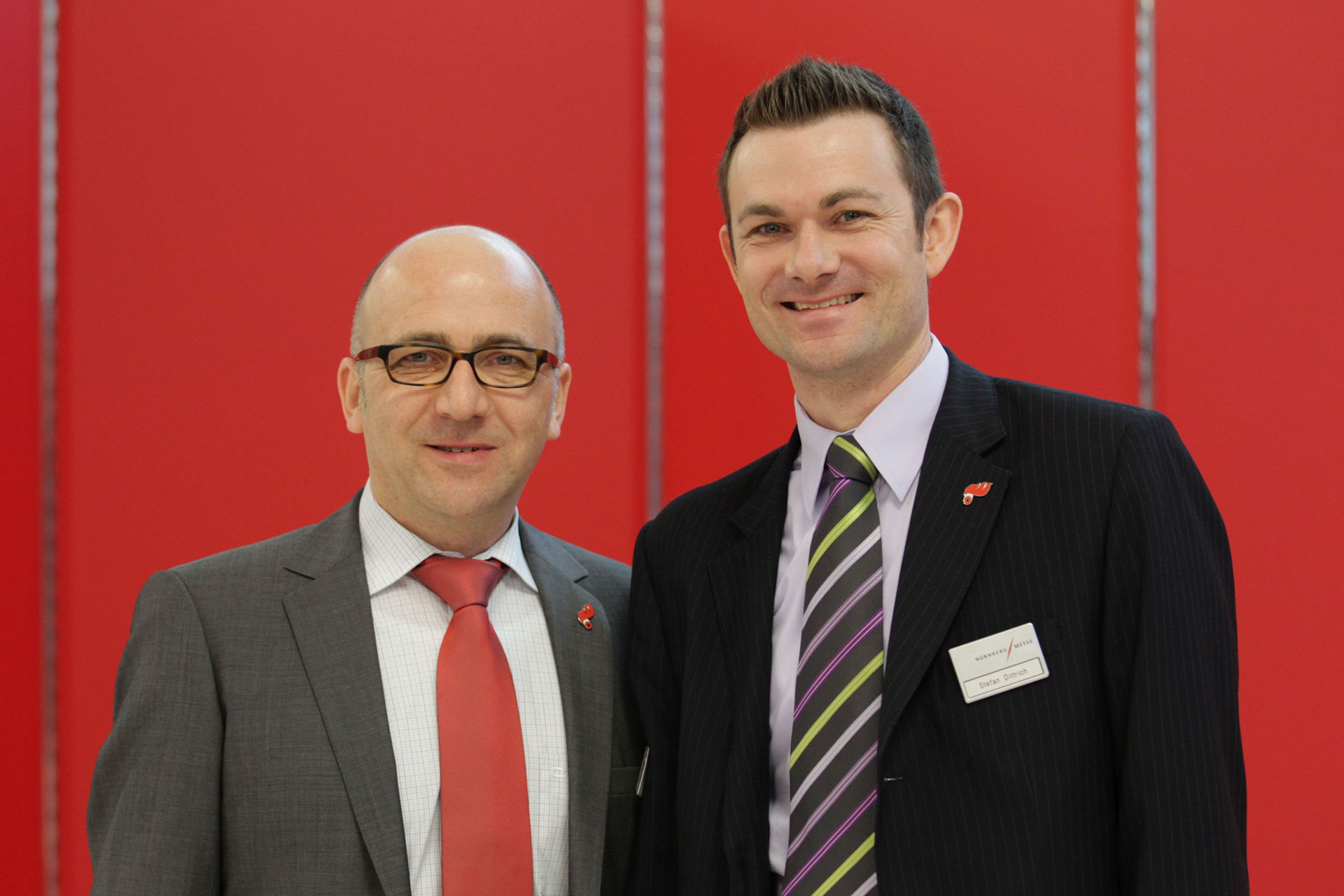 FeuerTRUTZ is Europe's largest trade fair for preventive fire protection. More than 280 exhibitors from over 30 countries and about 7,500 trade visitors are expected at the eighth edition of this international trade fair on 21-22 February. Stefan Dittrich, Executive Director FeuerTRUTZ at trade fair organiser NürnbergMesse, talks about this industry highlight.
Stefan Dittrich, what is special about FeuerTRUTZ?
FeuerTRUTZ is Europe's largest platform with a special focus on preventive fire protection. An attractive supporting programme and the accompanying Fire Protection Congress offer the latest knowledge about specific challenges and the market. Whether it's in the exhibitor forums or at the Fire Protection EXPERIENCE with its fascinating live demonstrations, FeuerTRUTZ is the place for dialogue between exhibitors and visitors. It's the meeting place for the industry, a kind of family get-together for fire protection specialists!
FeuerTRUTZ debuted in 2011. How does it look now?
The first standalone FeuerTRUTZ trade fair was held in Nuremberg in 2011 – with 108 exhibitors and around 2,300 visitors. Since then, FeuerTRUTZ has enjoyed double-digit growth in exhibitor numbers every year, along with growing visitor numbers and increasing participation from abroad. It has proved a genuine success story, and has now expanded the fire protection theme with a dialogue platform in India: the Fire & Security India Expo.
Germany is a key market for the fire protection industry. What role do foreign suppliers and trade visitors play at FeuerTRUTZ?
Despite differences in certification practice between the individual countries, the growth in the trade fair itself has been accompanied by steady growth in foreign participation. In 2018, for example, prominent exhibitors such as Apollo from the UK, FirePro from Cyprus, Odice from France and Safera from Finland will be there. In recent years we have welcomed professionals from more than 30 countries. The market overview that FeuerTRUTZ provides also offers a strong appeal for international fire safety professionals.
What are the success factors behind the growth of FeuerTRUTZ?
The rigorous orientation shown by FeuerTRUTZ is still what makes it stand out. So it's still focused and compact, which is a win for both exhibitors and trade visitors! Nowhere else has it been possible to bring passive and active fire prevention together and link them with organisational fire protection in the way we have in Nuremberg.
How do FeuerTRUTZ and the parallel Fire Protection Congress dovetail together?
The accompanying Fire Protection Congress and the trade fair complement each other perfectly. With the most up-to-date topics on its agenda, the Congress has been further refined every year, and is now the central contact point for 1,300 fire protection experts at last count. The supporting programme for the trade fair has also grown substantially.
What highlights can exhibitors and visitors look forward to as part of the supporting programme?
The exhibitor forums offer fascinating presentations on trends, new products and their uses. Three Compact Seminars provide subject-area knowledge for experts: for example, looking at building equipment for designers and engineers, or for architects and representatives of public agencies. Ultimately, the Fire Protection EXPERIENCE is all about impressive live activities, both indoor and outdoor. A special highlight is the popular FeuerTRUTZ After Work Party, which provides an opportunity for the sector to celebrate and network.
The Job Board is a new service at FeuerTRUTZ 2018.
A new development this time is the Job Board, made available by FeuerTRUTZ to bring companies together with the skilled workers they urgently need, both digitally and on the spot. The Training & Career Meeting Point, where providers of training and professional development gather to present their services, also makes FeuerTRUTZ an important information and networking platform for budding fire protection professionals and seasoned experts alike.
For more information about FeuerTRUTZ please visit: www.feuertrutz-messe.de/en
Security exhibitions at NürnbergMesse
NürnbergMesse has proven expertise in the security field. With events such as Enforce Tac – trade fair for law enforcement, it-sa, it-sa Brasil and it-sa India – trade fairs for IT Security, FeuerTRUTZ – trade fair for preventive fire protection as well as Perimeter Protection – trade fair for perimeter protection, FIRE & SECURITY INDIA EXPO and U.T.SEC – Unmanned Technologies & Security, it brings together a total of around 1,200 exhibitors and over 30,000 visitors from all over the world. For more information, visit: www.nuernbergmesse.de/security