FeuerTrutz Newsroom
Registration open for exhibitor forums and Fire Protection EXPERIENCE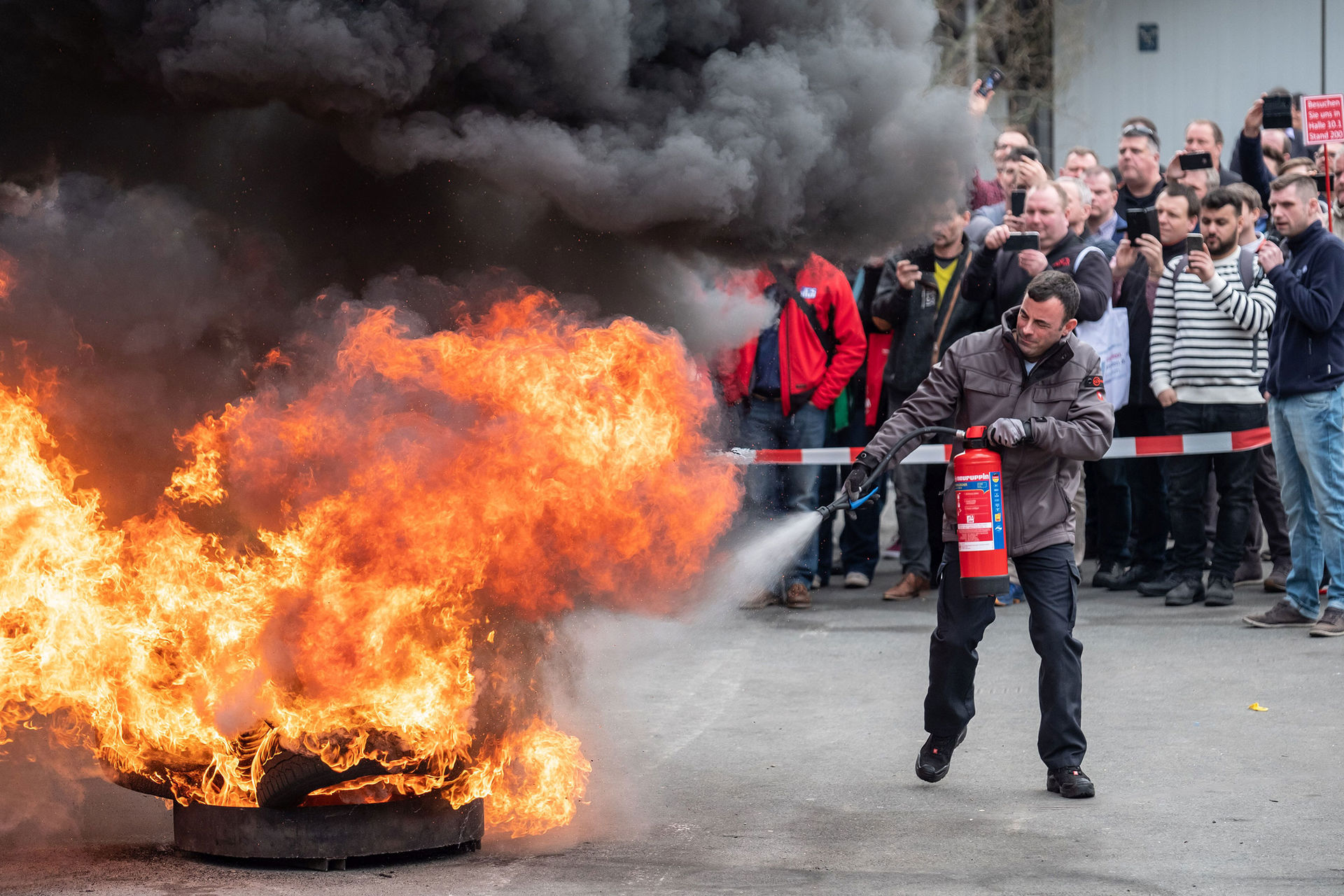 The exhibitor forums and Fire Protection EXPERIENCE offer participating companies an additional platform for attracting the attention of visitors to FeuerTrutz. Exhibitors can now book a presentation slot in the exhibitor forums and one of the coveted spots for product presentations on the demonstration area.
Every second visitor attends the exhibitor forums
According to the results of the visitor poll after FeuerTrutz 2019, more than half of visitors to the fair get information from the exhibitor forums. For exhibitors, these forums are the ideal setting for presenting the latest products and trends. It's where they meet fire safety experts with specific interest in their products and can answer questions from the audience.
For FeuerTrutz 2020 it is planned to hold exhibitor forums in both halls. Companies can take part with presentations in German and English.
Fire protection live and up close: the Fire Protection EXPERIENCE
The Fire Protection EXPERIENCE is a combination of live demonstrations in the exhibition halls and outdoor demonstration area. It's where exhibitors can once again showcase the benefits of their products through impressive demonstrations under realistic conditions and literally bring fire protection technology to life. The motto for the demonstrations is: "Practical tests not dull theory".
Last time round, visitor participation in the Fire Protection EXPERIENCE was even higher, with six out of ten respondents saying they participated in it.
Reserve your place today
The available places for both these highlights from the FeuerTrutz 2020 supporting programme are limited and are allocated on a first-come-first-serve basis.